We are engaged in business consistently from researching and developing to manufacturing paints and coating materials for building.
Since its foundation, SUZUKA FINE has been focusing on its technical capabilities.
We are constantly researching the needs ahead of time, as we had taken the lead in using water-based paint and developing earth-friendly products.
We respond to the customers' needs with our technology, production, and services.
Our footsteps are history of constant research and development.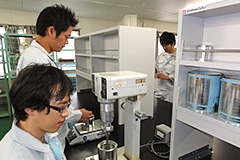 Technical R&D Dept : Paint Laboratory
SUZUKA FINE, working on "Development of new products" as the most important policy, with the latest equipment, fully prepared, we strive to develop new products that meet the diverse needs of customers.
Leading industry, we develop eco-friendly products.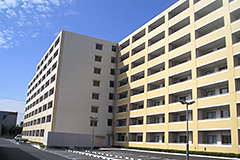 We took the lead in developing water-based paint. Since the development of "Roughtone" in 1966, we successively introduced a series of "Roughtone" and have earned the excellent trust of customers. Furthermore, we keep striving to provide the high quality products.
To provide more people and earth-friendly products.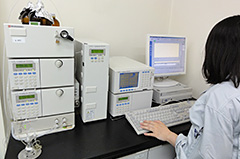 Formaldehyde Radiation Measure
We start on reducing VOC in exterior paints as well as interior paints. In addition, we have already researched paints which do not contain toxic substances such as lead and chrome, and developed paints without endocrine disruptors such as Nonylphenol and DBP. We seek to provide more people and eco-friendly products.
We meet the customers' needs with our outstanding technology.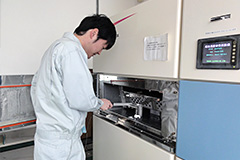 Weather Resistant Test
Along the themes "Improvement in durability", "Acid rain measures", "Decontamination", "Protection from microbial contamination" and "Prevention of concrete neutralization", we have succeeded in making diverse products for extending the durability of buildings. We respond to the current needs with our technological strengths.
Achievement of high quality and speedy production system.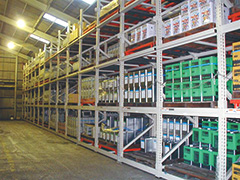 Employing the slogan, "3S" (Simple, Standard, and Safety), we introduced efficient, useful, and complete IT management system. We realized speedy and high quality production under a strict quality control such as raw material inspection, supervising process, and color inspection. We are trying to make more efficient production system to meet our customers' needs in a flexible manner.
We offer dedicated services with nationwide network.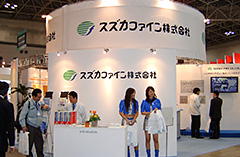 Paint Show
Through our nationwide network, we offer diverse services, from undercoat evaluation, color simulation, paint-proposal, to execution guidance. Furthermore we provide community-based services by holding product briefings, workshops, and fellowship banquets.